My baby girls are growing up fast and some days their imaginations just blow my mind.
They LOVE to
Play house
Play school
Play store
They even played court the other day!
Pretend pretend pretend! Imagine imagine imagine!
I wasn't really planning on a whole room renovation but I wanted to give them a room where they could let their imaginations run wild. So the old nursery theme went out to make room for a big girl play room!
The room used to have yellow on top and lime green on bottom with a blue/yellow moons/stars wallpaper border around the center. I removed the border and painted the bottom white. I decided to keep the top color because the yellow (butter, to be exact) is cheery and good for a playroom (ok, and to save myself some work :).
BEFORE:
Me in the rocker all ready for baby Emma (2004)!
Ok, not a nursery picture, but I came across this cute pic of my pregnant belly and favorite kitty right before Emma was born:
Oh, and cant forget Laila...pregnant belly 2008...
...ok back to the room update...
AFTER:
I created the girls' names out of wooden letters that I modpodged with scrapbook paper.
I already had the Emma letters, so I just needed letters for Laila's name. She has been asking me for quite awhile now why Emma had her name on the wall and she didn't. So now she is happy! I ordered the Emma ones 9 years ago already painted. For Laila's letters, since I was going to cover them with paper anyway, I bought unpainted wood letters. I bought the chevron scrapbook paper at Hobby Lobby.
PRINTABLES! Love them!
The one on top is fruits of the spirit subway art...purchased from Etsy for $6.50.
The one in middle is one of my favorite verses that is great for a girls' room. It is 1Peter3 framed quote...purchased from Etsy for $3.99.
The one on bottom is a rainbow chevron pattern with "Somewhere over the rainbow"...FREE printable from
here
.
I framed each them each in document holders I found at Walmart for $4.97 each. Much cheaper than regular 11x14 frames with mats!
Still thinking about ordering this awesome MAP...I thought I had enough prints, until I found this...I love this! Because I really want this room to be more of a big girl/imagination/learning and making fun memories room, more than a regular playroom.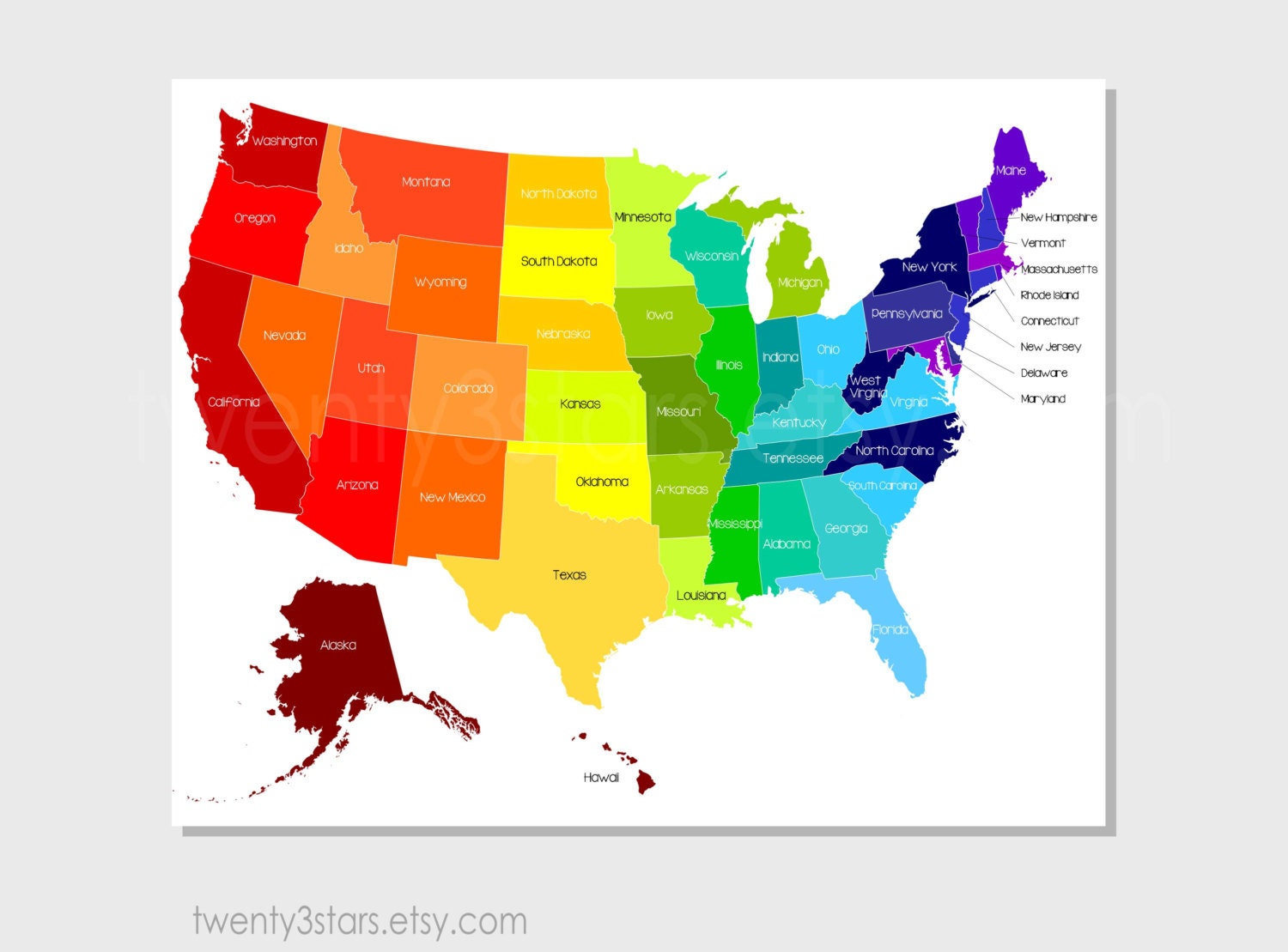 I made this scrappy fabric valance from several different strips of fabric for about $10. I found this in our Walmart fabric section, the 24 strips are already cut to 2.5" x 42", perfect for a valance. Yes I could've picked out several different fabrics, ask the lady to cut them, then go home and cut strips, but I didn't have to since I found this! I added some pieces of tulle that I already had, and that was it! Pretty sure I made it in less than 5 min, well a little longer cause I kept adding more and more tulle.
This is a rainbow swag made from paint chips I picked out at Home Depot (FREE!) how fun is that?
I used a 2" scalloped circle punch and punched a few circles from each card. I also punched out some chevron circles from the leftover chevron scrapbook paper. Then I used the sewing machine to sew /string them together!
I liked the chevron look so much that I used rainbow chevron scrapbooking paper to cover the ugly old outlet covers. You can use fabric for this, but paper is cheaper and in my case, easier to find. I almost ordered chevron fabric off Etsy. But for .29 cents, I opted for the cheaper route.
Some repurposed shelving pieces filled in the other walls. And a repurposed hanging planter holds stuffed animals.
Display wall...letters $7 for 4 (on sale for 30% off)
...scrapbook paper $2.32 (on sale for .29c each)
Framed prints $25
Valance.......$10 (plus $5 if you want to add tulle)
Paint and supplies.....$30
Grand total...$80. There are a few pieces that I still want to paint (table and bench) and a few things I might make. I would like to update the light fixture and make a rag rug. So I could still come in under $100 when all is finished.
Do I dare post a "Real Time" picture? Of course! I'm warning you though, if you're a neat freak, DO NOT look!
AAAAHHHHHHHH!!!!!!!!!!!
Just keepin' it real! So all you moms can tell me that your living rooms and kids bedrooms look like this on a daily basis too!